International CB
| | |
| --- | --- |
| | The CB system (IEC system for conformity testing and certification of electrical products) is an international system operated by IECEE. The certification bodies of each member country of IECEE test the safety performance of electrical products on the basis of IEC standards. The test results are the CB test report and CB The test certificate is a system of mutual recognition among the member states of IECEE. The purpose is to reduce international trade barriers due to the need to meet the certification or approval criteria of different countries. The implementation unit of the CB system is the national certification body (NCB) accepted according to the IECEE rules, and the NCB laboratory is the testing laboratory accepted according to the IECEE rules, called CB testing laboratories (CBTLs). In order to simplify the national NCB participating in the system, certification or approval according to IEC standards. In countries where the national standards are not completely based on the IEC standards, the stated national differences should be considered. However, the prerequisite for the successful operation of the CB system is the reasonable coordination between the national standards and the corresponding IEC standards. |
CB certification provides evidence that a representative sample of the product has successfully passed the test, showing that it meets the requirements of the relevant IEC standards. After the test is successfully completed, a CB inspection certificate and corresponding CB inspection report will be issued for the product. Together, these two documents constitute a pass. Manufacturers can apply for global certification from any national certification body in a country or region that participates in the CB system, and no additional testing is usually required. CB is mainly used for certificate transfer. When lighting products with CB certificate need to be transferred to a certain country, it will greatly reduce the cost and cycle, and quickly enter the new market. If you want to sell lighting products in some national markets that do not have its own certification, you can pass the CB certification, indicating that the product has obtained international certification or approval.
CB certification laboratory
Meide Testing is a global certification and testing service provider focusing on lighting products, and a third-party certification and testing organization dedicated to obtaining domestic and international certification for Chinese companies. Meide Testing is a CB testing laboratory approved by the International Electrotechnical Commission (IECEE), a CBTL laboratory authorized by Nemko, and a UL CBTL laboratory, which can provide related testing services according to the CB system procedures. The CB test and report are completed by our company. After the test is successful, you only need to submit your CB certificate and test report to the national certification body (NCB) of the country or region that has joined the CB system for filing, and you can obtain more for the product. National safety certification without the need for additional testing.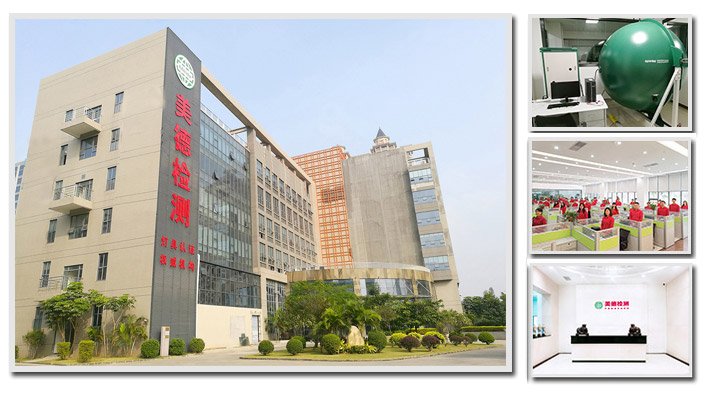 service advantage:
1. More than ten years of experience in the lighting CB certification industry, strong certification and testing technology;
2. Provide one-stop services such as lamp product evaluation, testing, and factory inspection guidance;
3. Local independent laboratory with advanced equipment greatly shortens the certification cycle;
4. The senior engineer team provides one-to-one service throughout the whole process, and the certification work efficiency is high;
5. With strong lighting certification and testing capabilities, the service efficiency is second to none in the industry;
6. Our company is a CBTL laboratory, and the CB certification test results are widely accepted.
CB certification standards for lamps:
| | |
| --- | --- |
| product | standard |
| Recessed lighting | IEC60598-2-2;IECN60598-1 |
| Movable general lighting | IEC60598-2-4;IEC60598-1 |
| Fixed general lighting | IEC60598-2-1;IEC60598-1 |
| Portable lamps for children | IEC60598-2-10;IEC60598-1 |
| Movable lamps for gardens | IEC60598-2-7;IEC60598-1 |
| Night light installed in power socket | IEC60598-2-12;IEC60598-1 |
| Aquarium lamps | IEC60598-2-11;IEC60598-1 |
| Street lighting | IEC60598-2-3;IEC60598-1 |
| Spotlights | IEC60598-2-5;IEC60598-1 |
| Hand lamp | IEC60598-2-8;IEC60598-1 |
| Buried lights | IEC60598-2-13;IEC60598-1 |
| light post | IEC60598-2-20;IEC60598-1 |
| Light tube | IEC62776 |
| LED module | IEC62031 |
| Sealed light string | IEC60598-2-21;IEC60598-1 |
| Self-ballasted LED lights | IEC62560 |
| Self-ballasted fluorescent lamp | IEC60968 |
| Emergency lighting | IEC60598-2-22;IEC60598-1 |